It's got a lot colder recently, which is good because it gives me an excuse to wear nice hats. I'm not really a hat person but I always think they look nice on other people. I've got a bowler hat and a fedora that was my Grandpa's, but I've only worn them a couple of times.
Alexa Chung has always been a big fashion influence for me and I love this burgundy fedora because the colour is perfect for Autumn. The hat on the right, that looks slightly similar, can be bought from
Asos
for £20.
I love bowler hats, because they're small and cute so don't stand out as much as wear a big fedora. The hat above is from
H&M
and is £8. The second hat is from
Missguided
and is currently on sale for £9, I really like pastels and the black sections make it more suitable for Winter.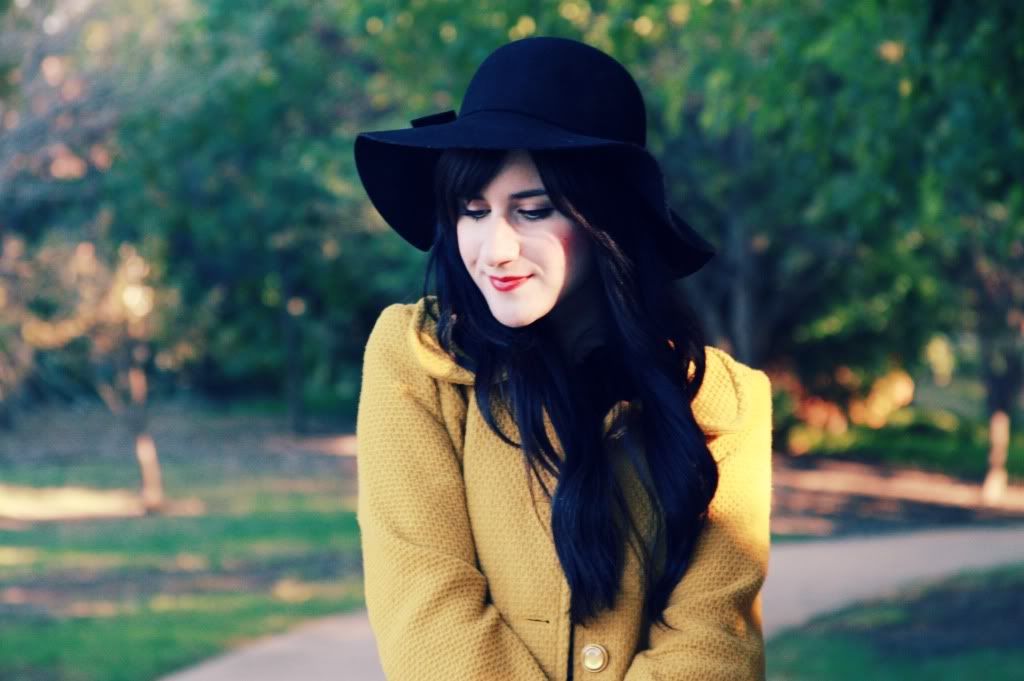 I would never have enough confidence to wear a hat this big but I can still appreciate how lovely they look on other people like Vanessa Hudgens
(left)
and blogger
Bonnie Barton
(right)
. I like how relaxed they look and they're suitable for all year round. This hat on the left is £28 from
Topshop
and the one on the right is £15 from
H&M
.
I feel a bit more inspired to wear hats now.
Sophie x
ps. I just had an Oreo hot chocolate and I recommend that everyone else should try one too