I don't really wear a lot of jewellery but it's not because I don't want to, it's more I'd rather spend my money on clothes. I always look at jewellery in shops then see the price and think 'I could spend this money on clothes instead'. But now I've changed my mind and like a magpie would say I want shiney things.
I love the
Pandora Stacking rings
but the cheapest one is £30 and the idea is you buy a lot to stack them together, I don't think I'll be buying these any time soon. But doesn't mean I can't look and admire the prettiness.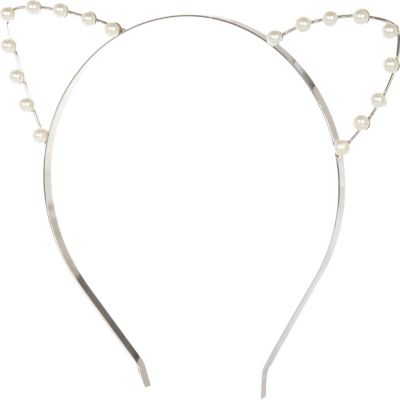 Maybe these don't really count as jewellery but they have pearls on and they're shiney. I like anything that is cat related and they are so cute. I probably wouldn't wear them, I just had to put them in my wishlist because of their cuteness.
Continuing my ring hunt I went on
Asos
and found loads of different versions of what I wanted, completely the opposite to a few weeks ago when I was looking for plain gold rings and went to Topshop, Primark, New Look, H&M, River Island (every shop in Nottingham) and there wasn't anything that was just plain. I really should just look online more often.
Asos
Rings shown above £8-£15
A bit of a cat theme going on here... I love dinky little silver necklaces because you can layer them up and wear them with anything. This necklace is from
Little Teacup
which is a lovely online jewellery shop run by
Chelsea Jade
. (Cat necklace £3)

I already have a gold Casio but I don't like mixing gold and silver jewellery, therefore I need a silver Casio. This one is slightly bigger than my other one and it has a light (wow). I found this for £30 on
The Watch Hut
website.
As you can tell I prefer minimalist jewellery to spikes and diamonds and things so another reason I don't have a lot of jewelry is because of how picky I am.
Lots of Love
Sophie
xxx