I've been running out of things to watch on
Netflix
recently
(I definitely need to go outside more)
, and I thought other people might be too, so here's a list of the things I thought were worth watching in case you've got nothing to do on a rainy day.
Breaking Bad was the first thing I watched when I first subscribed to Netflix. If you didn't already know, the show is about a chemistry teacher called Walter White who decides to start making and selling crystal meth to fund his cancer treatment. Jesse Pinkman, his old student joins him, even though they don't really get on and kind of hate each other most of the time. There are 5 seasons that get progressively darker as they go on, but there are some happy scenes too. I'm definitely considering watching it again.
Orange is the New Black is another one that most of you have probably already heard of. Based on the book by Piper Kerman (you can read my review
here
), Piper Chapman is serving a 15 month sentence for transporting drug money for her girlfriend, Alex Vause, but she's now in her thirties and the crime was committed over 10 years ago. The show is about more than just Piper however, it is about lots of different women in the prison from all different backgrounds and different ages. I think it's amazing how some of the stories are true and it deals with important isssues. There are currently 3 season, with another one coming out next June.
90210 is my easy watching show, you don't have to think much when you watch it. It follows a group of Beverly Hills teenagers from high school to college, it's all about relationships, family life and over dramatized teenage life like teen pregnancies and car accidents. It's all very glamorous and the outfits in the show are amazing. There are currently 4 seasons on Netflix so I'm hoping they add the final one soon.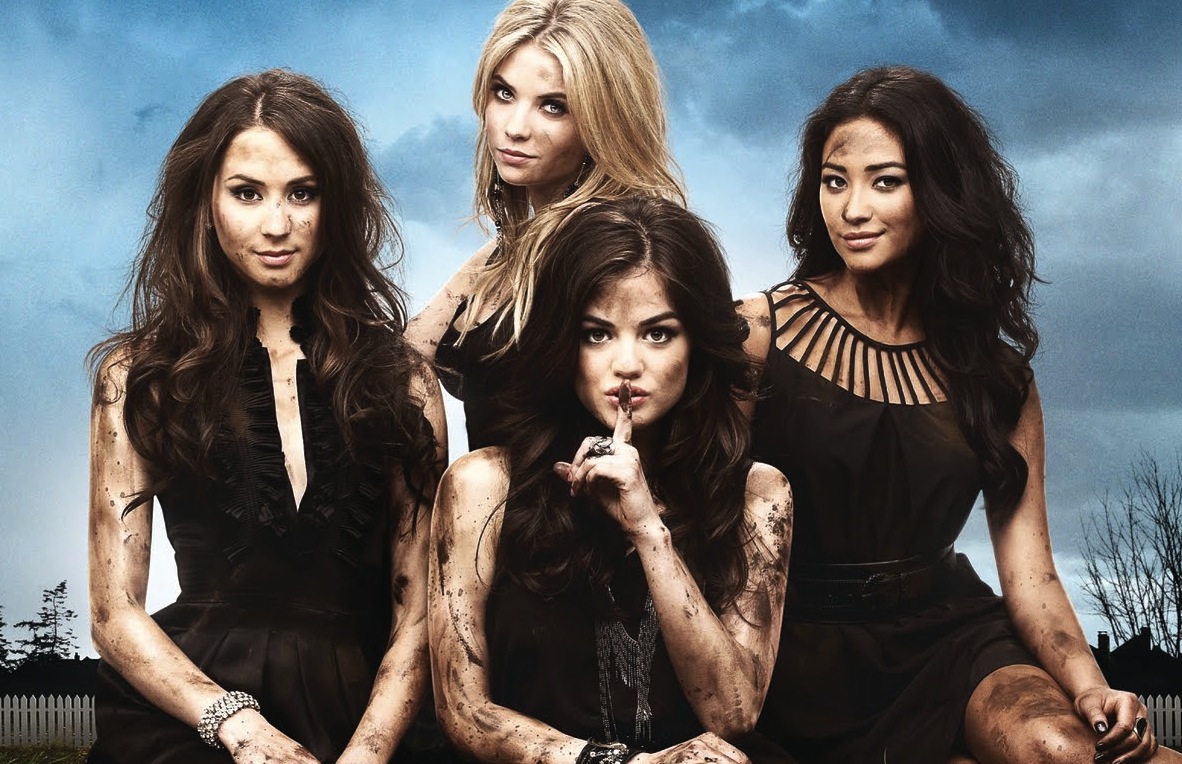 Pretty Little Liars is my latest addiction, I started watching it last week then realised that there's over 100 episodes, and they're still being made, so this could take a while. It's basically a cheesy American high school show, but a girl is murdered and her four best friends are trying to find out what happened, whilst being blackmailed by a mysterious person called 'A'. It's another one that's easy to watch but it can get a bit creepy with all the murder stuff going on.
Once you've watched Breaking Bad, you have to watch Better Call Saul. It's basically the back story of two characters from Breaking Bad, Saul and Mike. I haven't actually finished this series but so far it's a lot funnier than Breaking Bad and not as dark, I think I might prefer it! I think it would be good even if you haven't watched Breaking Bad because they don't directly link together.
Life Unexpected is a bit of a strange concept, a girl called Lux has been in care all her life, then finds her biological parents who are given temporary custody of her. Cate Cassidy, her mother, is a radio dj and her father,
Nate "Baze" Bazile owns a bar, they haven't spoke in 16 years but now have to take care of a teenager. It's really easy to watch and it's full of happy endings so it's a nice show to cheer you up. There are two season but Netflix only has the first one, I hope they put the next one on soon!
I just realised all of these shows are American, probably because Netflix doesn't really have a lot of British TV stuff, or maybe it's because I prefer cheesy American stuff.
Sophie x